Ann Korologos Gallery in Colorado is hosting a "Best of the West" exhibition, which features nine acclaimed artists from the gallery's roster who were also participants in the Coors Western Art Exhibition and Sale this month.

Totaling more than 50 works in a variety of media, the "Best of the West" exhibition at Ann Korologos Gallery is self-explanatory. Gallery Director Julia Novy says, "We asked each artist to submit what they consider their best new work for this exhibition. These are iconic pieces of art that represent what each artist is most well known for, and most sought after."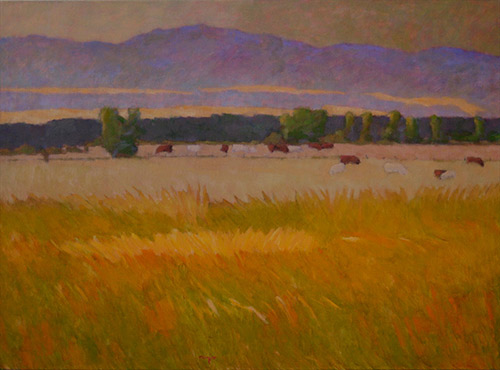 Andy Taylor, "Doggie Park," oil on canvas, 25 x 34 in. (c) Ann Korologos Gallery 2016

The gallery has taken the opportunity with this exhibition to showcase the artists in its roster who were participants in the January 2016 Coors Western Art Exhibition and Sale, one of the nation's premier events for Western fine art. Continuing, the galley writes, "An expansive outlook is the common denominator, with each artist offering a personal vision of the American west."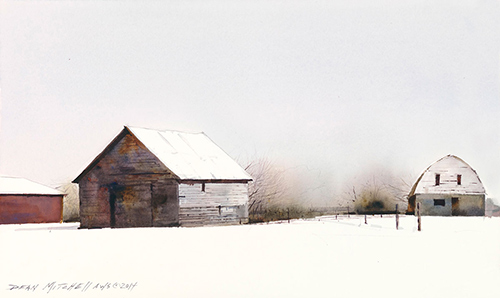 Dean Mitchell, "Early Snow," watercolor on paper, 9 x 15 in. (c) Ann Korologos Gallery 2016

The nine accomplished artists included in the exhibition are Terry Gardner, Dean Mitchell, Jill Soukup, Andy Taylor, Dan Young, Dinah Worman, Leon Loughridge, Joel Ostlind, and Amy Laugensen. An exhibition catalogue is also available for review here.

The "Best of the West" exhibition will be on view through February 16. To learn more, visit Ann Korologos Gallery.

This article was featured in Fine Art Today, a weekly e-newsletter from Fine Art Connoisseur magazine. To start receiving Fine Art Today for free, click here.