Contemporary Still Life Paintings > Jeffrey T. Larson was born in 1962 in Two Harbors, Minnesota and grew up in the Twin Cities. Jeffrey has been trained in the manner of the Old Masters at the prestigious Atelier Lack, a studio/school whose traditions and training methods reach back through impressionism and the 19th centuries French academies. He followed his four-year formal training with museum study in the United States and abroad.
Now, artists can learn from Jeffrey in person during a Beginner's Day session at the 2nd Annual Realism Live virtual art conference. To celebrate, we're bringing you ten of his most moving still life paintings.
10 Stunning Still Life Paintings
1. Cucumber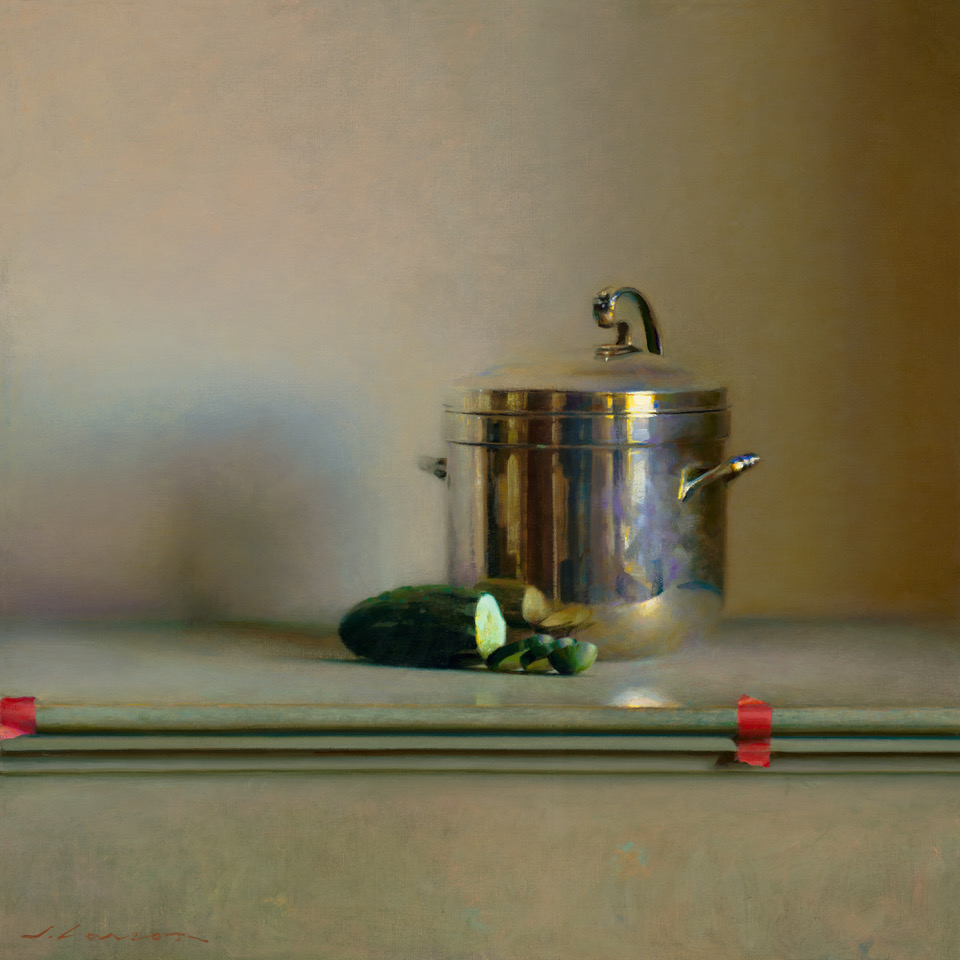 2. Pheasant on Blue Door
3. Trike
4. Open Box
5. Life Wing
6. Electrolux
7. Rutabagas
8. Carnival
9. Teapots
10. Fish & Crackers
Join Jeffrey T. Larson for Realism Live on Beginner's Day to learn from this still life master. Simply visit RealismLive.com today to reserve your spot.
Browse more still life art here.